Display Master Passed ISO 9001:2015 Certificate
2019-05-15
To supply more brand new and high quality display products to the world, the quality management system standard of Display Maser has been audited to ISO 9001:2015. This system is valid for the production, sales and technical service of display system and other metal products.
Display Master Exhibition Equipment Factory established in 2004, specializes in developing, producing and exporting a large variety of display systems with many custom options.
Display Master warmly welcome our valued customers to visit our factory, we are sure of a bright future to achieve our mutual benefits and development.
Certificate details please click ISO 9001:2015 to download to check.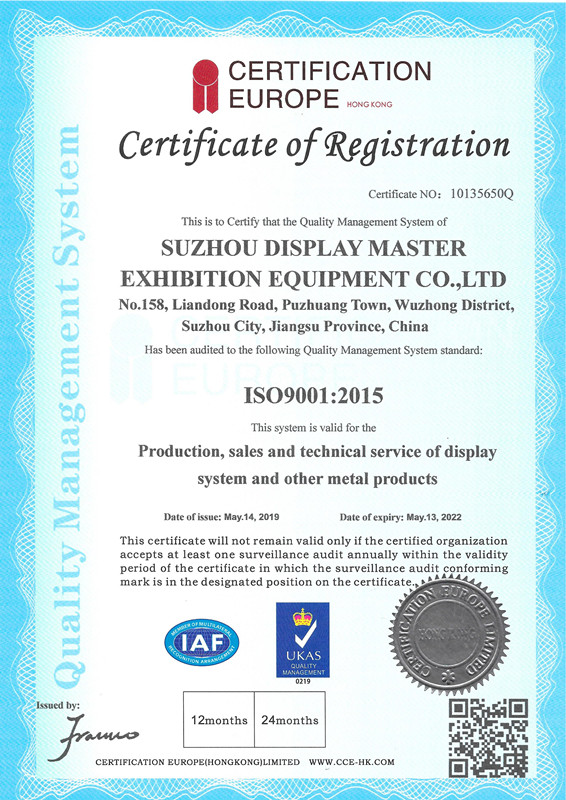 SuBscribe to our newsletter feed
Want to hear about latest news? Just enter your Email address. We promise we won't spam you.